01
沖縄で組立をし、アジア圏諸外国へ輸出することで、MADE IN JAPANとなります。
Was assembled in Okinawa, to export to Asia foreign countries.
It becomes MADE IN JAPAN.
02
03
沖縄に組立工場設立。沖縄からアジア圏諸外国へ輸出。
The assembly plant founded in Okinawa. Asian exports to foreign countries from Okinawa.
沖縄にコールセンター設置(日本国内ユーザー対象)
ならびにIP-SERVER設置
Call center located in Okinawa (Japan user object) and we set up IP-SREVER in Okinawa
英語圏諸外国向けのコールセンターをフィリピンに設置!
We established a call center for English-speaking foreign countries in the Philippines!
沖縄にて、組立。
沖縄から世界中に輸出します。
まず、アジア圏へ参入!
In Okinawa , and assembly .
I will export all over the world from Okinawa .
First , entry into Asia !
MADE IN JAPAN!
特別自由貿易地域を利用。
さらに
沖縄県誘致計画を利用し、ローコストな運営を目指します!
Take the special free trade area.
Further
By using the Okinawa Prefecture attract plan, with the aim of low-cost management!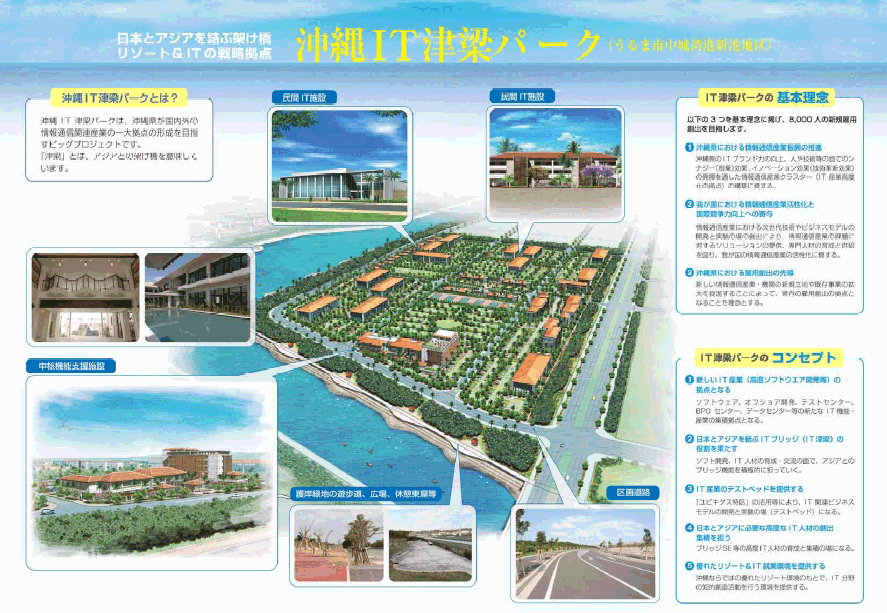 沖縄にコールセンターならびにカスタマーサポートセンターを設置
Smartphoneの使い方までフォローする事を目的とします!
And established a call center and customer support center in Okinawa
Aims to follow until the use of smartphone!
沖縄にサーバーを設置する。
(VOIPシステムのBase-ServerならびにSip-Server)
I set up the server to Okinawa.
(Base-Server and Sip-Server of VOIP system)
真の効率化とコスト削減を実現するために顧客ごとの最適なアウトソーシングサービス
Optimal outsourcing services for each customer in order to reduce costs and the true efficiency
各種投資案件
Various investment projects
04